Black Hair Styles With Bangs
Super Straight Long Black Hairstyle
Long black hair that is super straight and sleek always looks fresh and flirty with pinned up faux bangs. One of the easiest styles that women-on-the go favor. Blow dry with a flat-backed brush, pulling downward as you go. Polish tips with the use of flat iron and you're good to go.
Shiny Black Razor Cut Bob with Long Bangs
This variation of shoulder-length bob style features elongated bangs and choppy lengths made sleek with a flat iron and gloss serum. The key to pull off a fabulous look is to choose the perfect and most flattering length suited for your facial shape and structure. Ask your hairstylist to razor cut long bangs along the forehead up to a point where it barely touches your lashes. You can easily style it using a paddle brush while blow drying; then straighten locks with a flat iron. Apply shine serum for maximum sleek finish.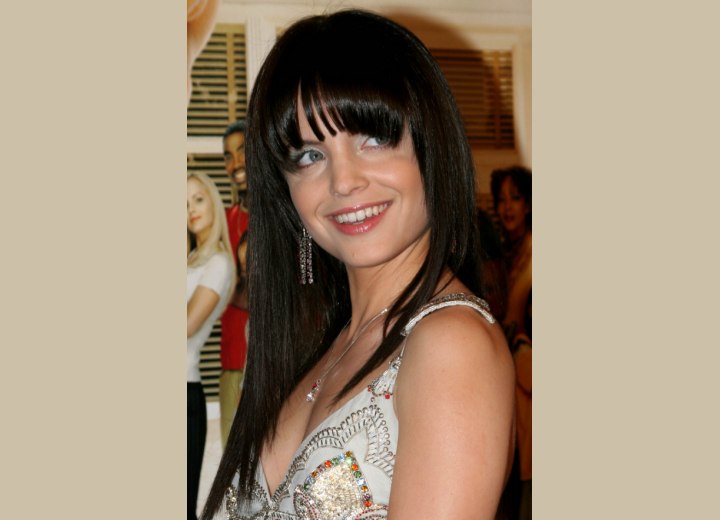 Black Hair Styles With Bangs